Fundraiser
September 2nd-9th
Elementary school's PTA can only host one fundraiser per school year. All of the proceeds go to supporting field trips, Family Nights, Birthday Bash, Breakfast Buddies, Spirit Weeks, Teacher Appreciation week, Reflections, Maturation programs, Battle of the Books, Parent Teacher Conference teacher dinners, Field Day activities, Glow Dance Party, and more. Please consider donating and supporting the activities our students and families enjoy participating in at Mountain Point!

Mountain Point Melodies
Choir Practice Begins Tuesday, August 30

Reflections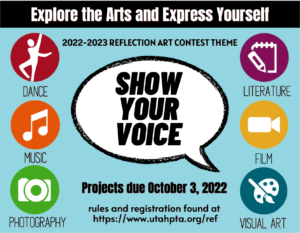 Join our Team!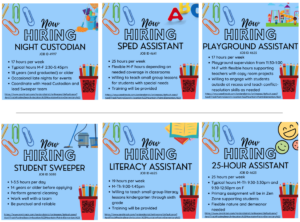 Feel free to share with family and friends. If anyone is interested or if you need more information, mountainpointelem@jordandistrict.org. We will help you with the application process.